MROW (◕‿◕✿)



This is probably a really weird thing to post about but as I was watching old Gaki episodes, it struck me that Tanaka's old bowl cut hair looks like Spock.
I'm probably not looking around much since Asian parents tend to give their children bowl cut hair (*raises hand guiltily* =P)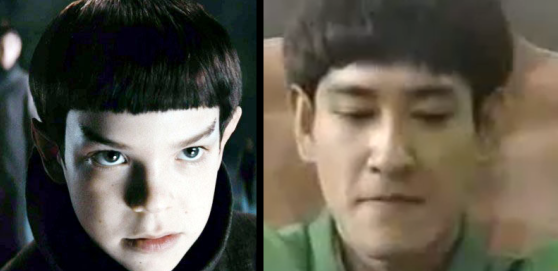 I've just been mulling over the looks the Gaki team has had over the years they've been working (together). Like Yamasaki's afro, and Hamada's bleached hair along with his Hawaii tanned skin.
And Matsumoto's baldness.
Any of you guys have any thoughts of their appearances? I guess it's because it's also another end of the year and it's going to be a new year for new Gaki stuff and I'm in reminisce-mode.
I apologize if this seems like some sort of fashion thread.
...Gaki Fashion, I mean ;P